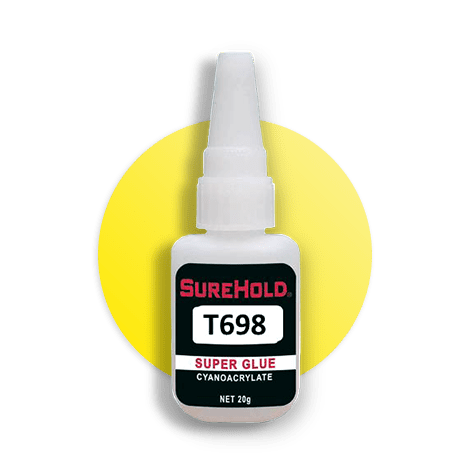 T698 Super Glue
High Temp Adhesive
A clear, thermal resistant, medium viscosity industrial grade adhesive. Formulated to allow flexibility and resistance to heat, humidity, or damp conditions.
20 grams  |  Part No. T698
500 grams | Part No. T698
Interested in purchasing this item?
Give us an idea of what you need and we'll contact you with pricing and more info.
(Psst! If you'd like to private label any of the products listed here, click here instead to message a sales person and we'll get your own line up and running!)