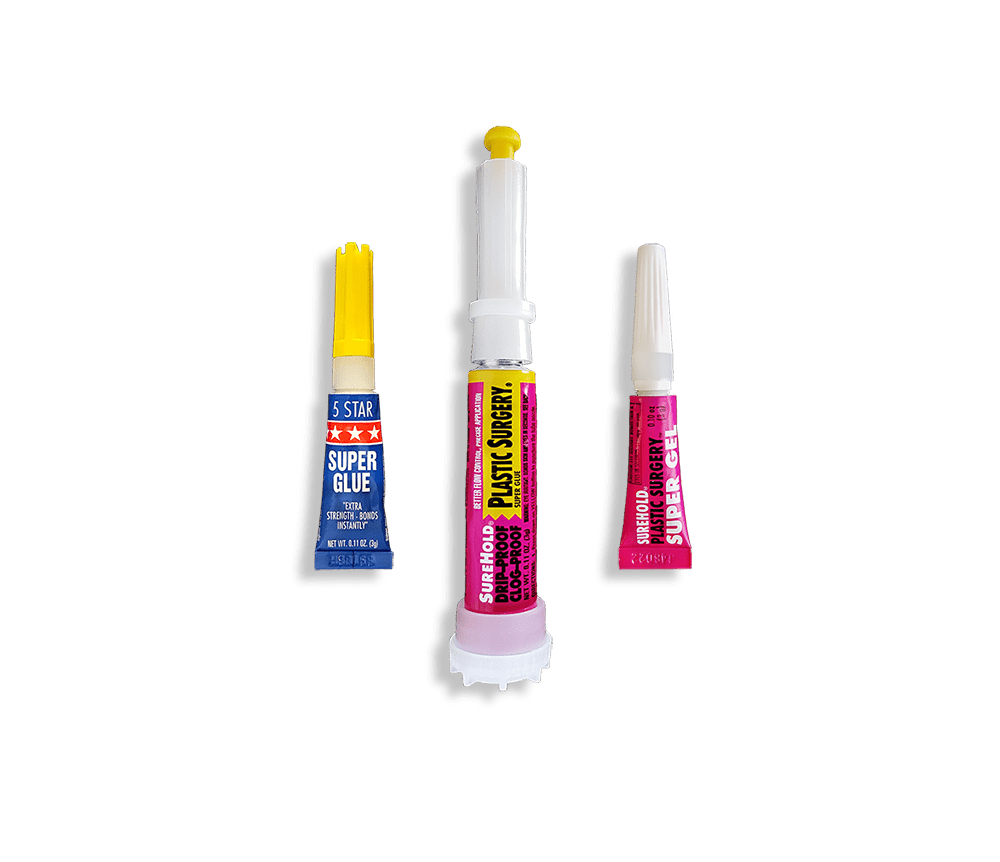 From repairing broken vases to maintaining flexibility in industrial materials. Here's a comprehensive list of our adhesive products.
Adhesives
For retail and household use
Industrial Adhesives
For industrial use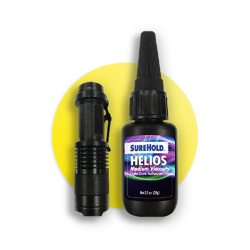 Helios Light Cure is a fast curing, low odor, low blooming, medium viscosity adhesive. This multipurpose, biocompatible adhesive is suitable for use in the assembly of sensitive electronics, craft and hobby projects, and home and automotive repairs.
Excellent for use on applications where appearance matters. Will not frost or cause odors typically associated with super glue. Leaves little to no white residue when dry. Slower setting, allows you to adjust parts.
Surface insensitive cyanoacrylate designed for the assembly of difficult to bond substrates that require high shear strength. Dries transparent/colorless.
Questions about our products?
Shoot us your thoughts and we'll make sure to respond soon!
(Psst! If you'd like to private label any of the products listed here, click here instead to message a sales person and we'll get your own line up and running!)
*Retailers currently carrying our products may have a limited selection. Please contact your local retailer for product availability.