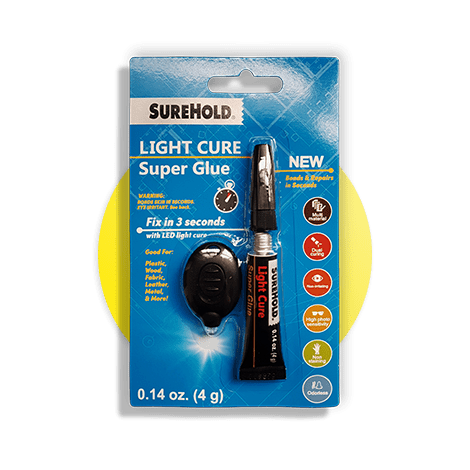 22051 Light Cure Super Glue
New user-friendly, minimal packaging!
Bonds and repairs in seconds with UV light! This odorless and non-irritating formula dries tack free within 2-5 seconds with light.
ISO 10993 Bio-compatible
Dual Cure System; Instant & Photo-cure
Industrial Strength
Bonds & Fills Gaps
Cures in shadowed areas
Great for adding beads, gems, wood, etc. to craft projects
Great for sensitive electronic assemblies
Eliminates need for accelerators
Can be used as a coating
Use on: Metal • Wood • Plastic • Leather • Fabric • Glass • More!
4 grams  |  Part No. 22051
Interested in purchasing this item?
Give us an idea of what you need and we'll contact you with pricing and more info.
(Psst! If you'd like to private label any of the products listed here, click here instead to message a sales person and we'll get your own line up and running!)