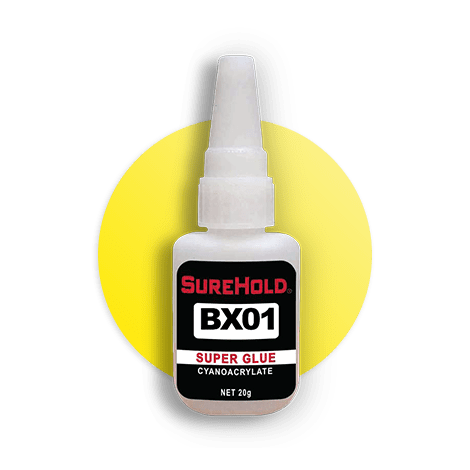 BX01 Super Glue
Flexible Adhesive
Forms tough, flexible, and permanent repairs that are impact and shock resistant. Dries to a transparent, clear color, leaving an invisible bond.
20 grams  |  Part No. BX01
Interested in purchasing this item?
Give us an idea of what you need and we'll contact you with pricing and more info.
(Psst! If you'd like to private label any of the products listed here, click here instead to message a sales person and we'll get your own line up and running!)