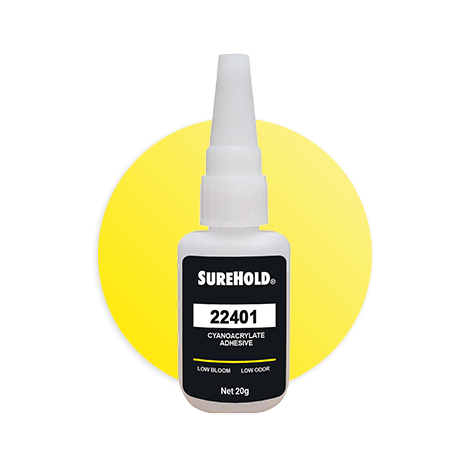 22401 Super Glue
Surface Insensitive Adhesive
22401 Super Glue is a medium viscosity, surface insensitive, low odor, low blooming, quick setting cyanoacrylate adhesive used for a wide range of materials, including metals, plastics, and elastomers.
20 grams  |  Part No. 22401
Interested in purchasing this item?
Give us an idea of what you need and we'll contact you with pricing and more info.
(Psst! If you'd like to private label any of the products listed here, click here instead to message a sales person and we'll get your own line up and running!)